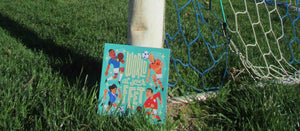 Are you planning to give World At Your Feet as a Christmas present to a little football fan in your life? If so, it is better to get your order in sooner rather than later. Here are our last order dates for guaranteed Christmas delivery of World At Your Feet. UK 2nd class - 3pm on Tuesday, 18 December  If you want to take advantage of our free UK postage offer and get your book(s) delivered before Christmas, you will need to place your order before 3pm on 18 December. 1st class - 3pm on Thursday, 20 December Paying for 1st...
---

We're offering a limited-numbers 20% Black Friday discount on World At Your Feet. Just 50 lucky customers will be able to pick up a copy (or multiple copies) with the money off, so don't hang around if you want to use it. Just use the discount code OWEN20 during the checkout process to secure your bargain buy. The discount code will expire at the end of Friday or when it's been used 50 times (whichever comes soonest), so don't waste any time. Buy the book
---
Black Friday is almost upon us. We'll be offering a limited-numbers discount on copies of our football picture book World At Your Feet. We'll have an exclusive deal available to just 50 lucky customers. If you would like to be among the very first to find out about the offer and how to take advantage of it, you will want to sign up to our mailing list. Our email subscribers will get exclusive early access to the discount and the first opportunity to use it. If you don't currently get emails from us, you can add yourself to our mailing...
---

Christmas 2018 is fast approaching, which means the usual raft of new football books will be hitting the shelves very soon. For football books, as with books covering other topics, publishers want to get their latest releases in the shops in October and November to maximise the chance of people picking them up as Christmas presents. This year is no different. The slight exception is that, this having been a World Cup year, some of the best football books 2018 has garnered were released earlier in the year than would otherwise have been the case. So, we'll look at the...
---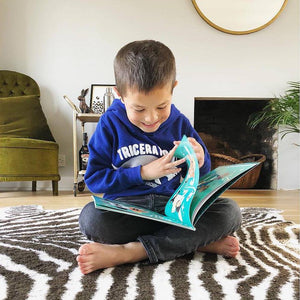 Buy World At Your Feet by Rob Parker, author of World At Your Feet I had to think long and hard about whether I was happy for World At Your Feet to have the 'books for boys' label. There are a lot of factors at play when considering whether to put the book into that sort of category. The most important of these factors was that I didn't want to alienate girls who are interested in reading the book. I have two girls of my own who both love reading World At Your Feet, so it is by no means a book...