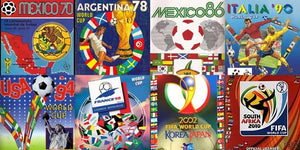 Panini's World Cup sticker books only come around every four years (or four-and-a-half years this time around). They are a collector's delight and the perfect reminder of a moment in time. Much like our own books World At Your Feet and Europe At Your Feet, they're popular with kids and lovers of footballing nostalgia alike.
Sticker manufacturers Panini began creating sticker albums for the 1970 World Cup and has done one for every tournament since. Here is a look at the history of World Cup sticker books to date.
---
Looking for some of the best World Cup books to whet your appetite for the upcoming tournament in Qatar? We've put together a list of 50 of the very best World Cup books.

Our list is broken down into books specifically about the World Cup, wider football history, biographical books about World Cup players, photography books, and some football fiction. In short, there's something for every football mad reader.
---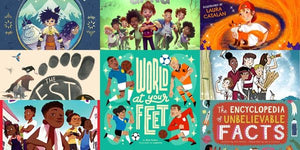 Finding a book for 9 year old boys can be difficult. With so many books to choose from, the options can sometimes be overwhelming. That's why we've selected a list of books sure to capture the imagination of 9 year olds. 
Whether it's superpowers, magic, monsters or silly facts, there's a book out there for everyone. So let's take a look at some of the best books for 9 year old boys.
---
Cristiano Ronaldo is arguably the best player of his generation. As the world's all-time goalscorer and a five-time Ballon d'Or winner, he has cemented himself in the history books. And plenty of other books too! There is no shortage of books about Cristiano Ronaldo.
His achievements and popularity have seen him feature in or be the subject of many books. Here are some of the best Cristiano Ronaldo books.
---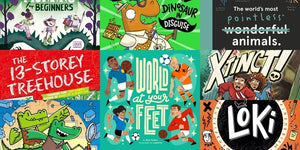 When it comes to books, there's no doubt that 8 year old boys can be tricky to buy for.
Some 8 year olds may want to move towards books that feel more grown up. This could mean chapter books, graphic novels, or even picture books with older themes and illustrations. Kids benefit most when reading books that are on their level: not too easy but also not overwhelming. Here's a list of books that are manageable for younger readers and still have exciting illustrations and fun fonts.